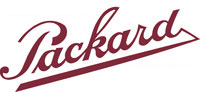 What could be more fun on a spring afternoon than exercising our favorite car, seeing Ohio and automotive history, and socializing with other section members and guests?  If that sounds like a great way to spend a Sunday afternoon, you won't want to miss this event!
We will meet at noon at the Home Depot in Streetsboro ½ mile east of turnpike exit 187 (9585 Ohio 14,Streetsboro, OH 44241).  After a chance to socialize and stretch our legs, we will depart at 12:30 for a scenic drive to Warren to visit the renowned Packard Museum.
Upon arrival, we will have a catered box lunch followed by a guided tour of the museum with plenty of time to admire the vehicles and to learn about Ohio and automotive history.  As many of you know, there is a Packard / Mercedes-Benz connection as Studebaker-Packard Corporation was the distributor for Mercedes-Benz in the U.S. prior to the establishment of Mercedes-Benz of North America.
In addition to a wide variety of Packards from 1900-1956, the museum is also featuring an exhibit of Motorcycles Around the World. This is a special display of over 30 motorcycles with a special focus on Isle of Man Tourist Trophy races. Some of the bikes on display even have a Northeast Ohio connection.
After the museum tour, there is an optional visit to The Mocha House (467 High Street, Warren). The Mocha House is a coffee shop that has a mouth-watering selection of desserts of all types so you can satisfy your sweet tooth or pick up a snack for your drive home.
Registration including museum admission and lunch is $20 per person. The Mocha House is not included in your reservation.
There are 2 ways to register for this event:
1.  Print and mail this registration form:
2.  Register online to pay by credit card, PayPal, or Bill Me Later on our products page